David Clement Brandon
Jump to navigation
Jump to search
This page is part of the Genealogy Research being done by Samuel Antonio Minter. It represents the best information I have at this time on this individual. This site is a Wiki open to be edited by anyone. If you see errors, or have additional relevant information, feel free to update this page. If you are not comfortable editing the page directly, please email me with the information at abulsme@abulsme.com. Thank you!
---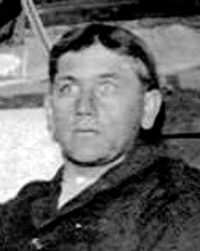 Birth
Date: 13 Nov 1875
Location: Patterson Twp, Darke Co, Ohio, USA
Immediate Ancestors
Immediate Descendants
Philip Leroy Brandon (b 1 Sep 1910 in Searcy Co, Arkansas; Married Eva Thomas; d after 1956 in Midland, TX)
Clement Edwin "Ed" Brandon (b 3 Oct 1915 in Darke Co, Ohio; Married Marian Steingass)
Places Lived
Marriages
Death
Biographical Information
Along with his family were homesteaders in Arkansas
Was a Justice of the Peace for 36 years.
While living at the Versailles, OH farmhouse had a large garden near the library where most of the family's food for the year was grown each summer. The food was canned and stored in the cellar until time to open the canning jars and use it.
Potatoes and Corn were grown elsewhere for resale to neighbors and downtown stores, especially the "A & P Tea Company", Versailles only chain store and largest grocery in town at that time.
References
Notes
Some sources give wife's name as "Mary Eveline Vantilburg".
Ralph Aaron Brandon is sometimes listed as Ralph E Brandon
Clement Edwin Brandon is sometimes listed as C Edwin Brandon and occasionally as Edwin C Brandon
Posted on abulsme.com on 1 Jul 2006
The location of DCB's second house in Versailles, OH is now a parking lot. The farmhouse in Versailles is about a mile outside of town and still there with minor renovations as of 2007.
Categories