Thomas B VanTilburgh
From AbulWiki
This page is part of the Genealogy Research being done by Samuel Antonio Minter. It represents the best information I have at this time on this individual. This site is a Wiki open to be edited by anyone. If you see errors, or have additional relevant information, feel free to update this page. If you are not comfortable editing the page directly, please email me with the information at abulsme@abulsme.com. Thank you!
---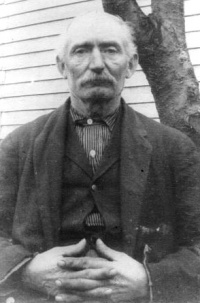 Birth
Date: 8 Jan 1847
Location: Greenville, OH, USA
Immediate Ancestors
Immediate Descendants
With Margaret Weer
Ray VanTilburgh
Catherine Winner VanTilburgh
Harry VanTilburgh
Florence Lacelle VanTilburgh
Josephine VanTilburgh
Benjamin VanTilburgh
James Calvin VanTilburgh
Frank Clinton VanTilburgh
Philip Weer VanTilburgh
Alice Mabel VanTilburgh
Thomas VanTilburgh
Charles Kenneth VanTilburgh
Places Lived
Marriages
Death
Biographical Information
Along with Margaret Weer started the VanTilburgh family reunions in 1909. The 100th anniversary reunion in 2009 was attended by 121 descendants.
Worked at a bakery, then a warehouse, then at the brickyard in Piqua, OH.
References
Notes
Margaret was also known as "Maggie"
FamilySearch has mother's name as "Nancy Emley"
Charles Kenneth later decided to drop the final "h" and go by VanTilburg
This page was featured on Abulsme.com on 13 Aug 2007
Categories